Keshequa's girls soccer were among the best sports teams I covered in New York state. For two straight years, I followed them to the state playoffs and watched an undefeated team fall in the state bracket rounds. Both years, I was the lone reporter and photographer from my media organization. This content was picked up in the weekly newspaper I managed and two affiliated daily papers.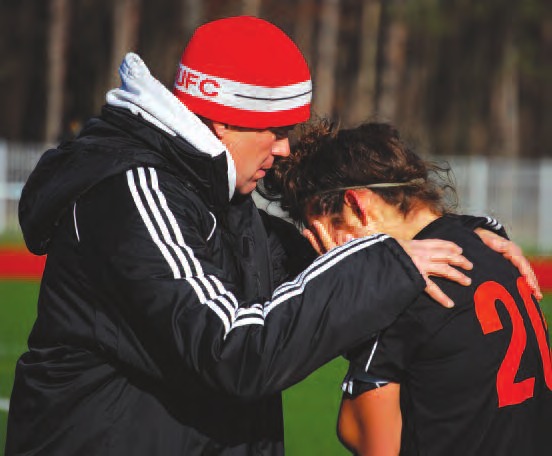 By Les Bowen for Genesee Country Express   |   Nov. 23, 2011   |  
Original source
Keshequa girls soccer's 21-game, season-long, winning streak came to an end in Saturday morning's Class C state semifinals at SUNY Cortland as Friends Academy advanced with a 3-2 win.
Both Keshequa goals came in the first half, with captain and senior Gabrielle DiAngelo first finding the net in the sixth minute. Nine minutes later, the Quakers' Heather Maierle tied it up. With seven minutes left in the first half, Keshequa found themselves down by one for the first time all season when Alexis Toles scored on an assist from Maierle. But the Indians reacted quickly and tied it up 2-2 three minutes before intermission with a goal by sophomore Haley Russell.
"We gave them some good chances and they buried them," Keshequa head coach Pete Goho said of the two goals the Indians gave up in the first half.
The game-winner for Friends Academy came on a breakaway shot by Krystina Iordanou in the 54th minute.
With plenty of time on the clock, Keshequa (21-1-0) kept looking for another goal and finally dominated the field in the final minutes. But it wasn't enough as Friends Academy (12-0-1) held onto the one-point advantage and advanced to the state semifinals Sunday against Section II Hoosick Falls.
Co-champions were declared in the state championship after the two teams played to a 0-0 tie.
"We couldn't ever really seem to get going," Goho said, calling Friends Academy the "best team we've played all year by far — not even close."
However, he said the team accomplished the goals they set at the start of the year, winning sectionals and advancing to state playoffs. "I'm as proud of them as any team I have coached," Goho said.
Still, the sting of defeat was vivid on the Indians' faces as the team accepted an award recognizing their appearance at the state semifinals and Shannon Gordinier received a NYSPHSAA Sportsmanship Award.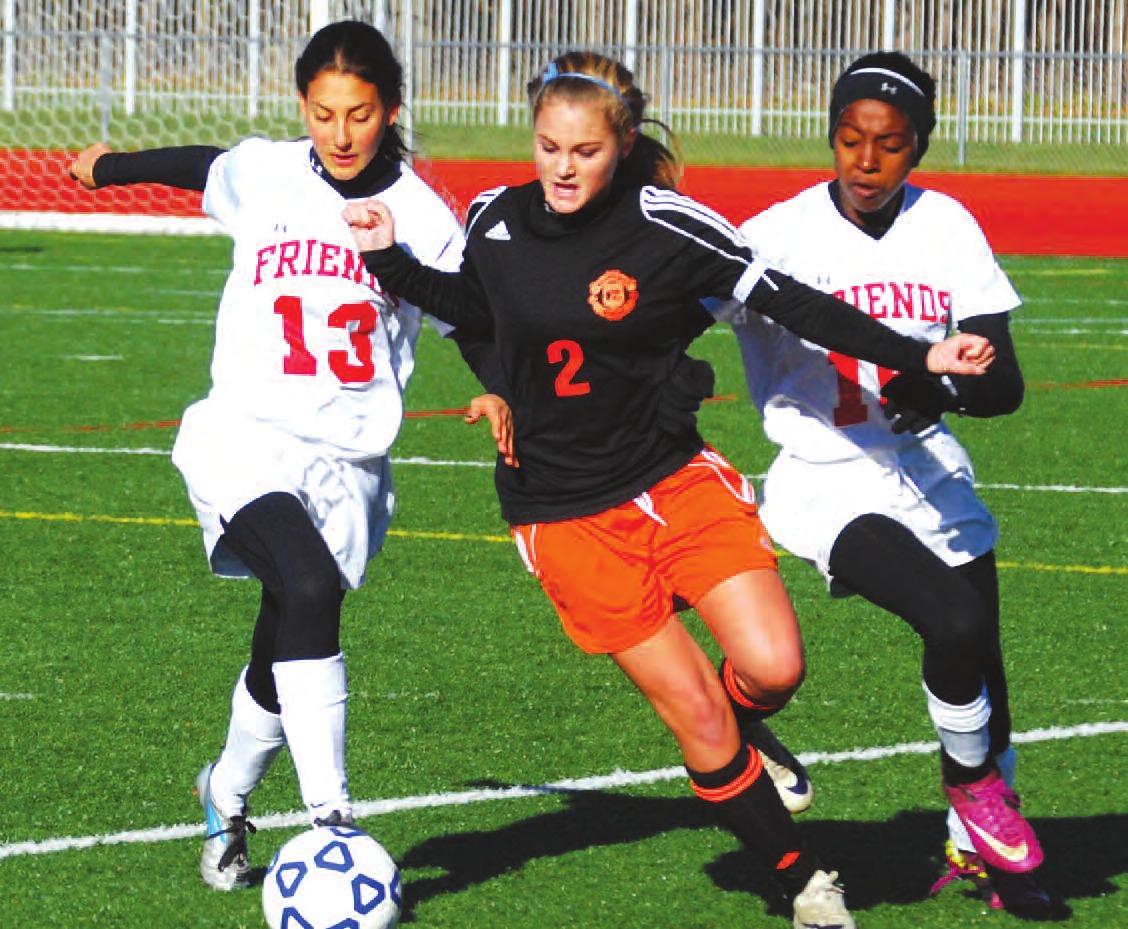 "They took it pretty hard," Goho said after the game. However, by Saturday afternoon, the coach said the girls were already talking about the 2012 season.
"They plan on being back here next year," he said.
By then, the Indians will lose seniors two-year varsity player Kendra Smith and four-year varsity player DiAngelo, who scored 28 of the team's 97 goals this year and assisted on 20 more, making her the Section V point leader.