I hadn't been a professional news reporter for even six months when I walked into the office to be greeted by the editor and publisher. "Get in your car and head to Hiawatha," the publisher told me. "Something is on fire down there – sounds like a structure." Hiawatha is a small community, originally a mining town, that lies about 15 miles away from the closest city. A group of polygamists bought the town several years earlier. This was the only time I was allowed to set foot inside the gated compound.
By Les Bowen for Sun Advocate   |   June 12, 2005   |  
Original source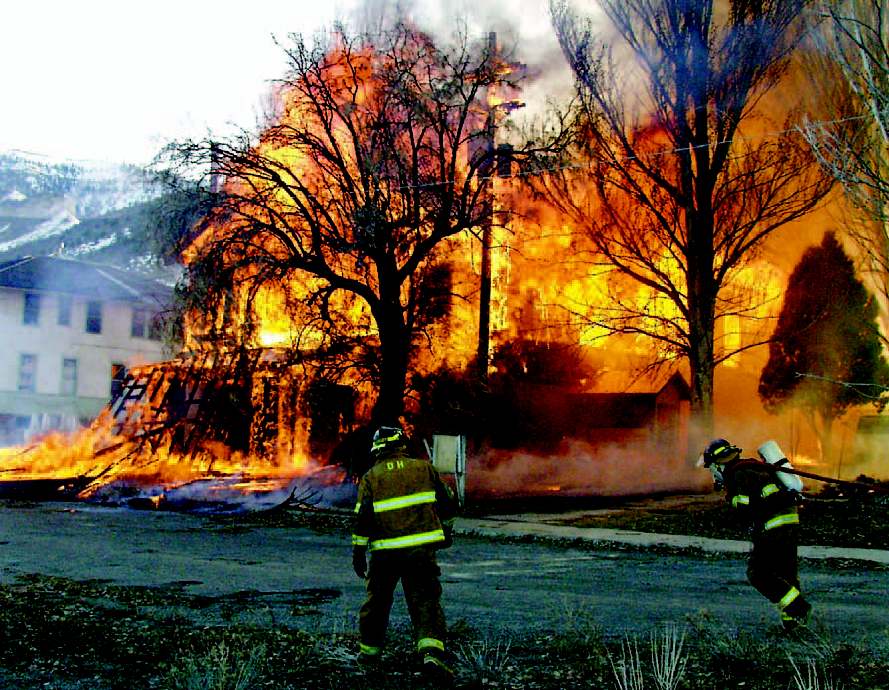 Firefighters from Price, Helper, Wellington and Huntington responded to a fire at the old cultural hall in Hiawatha last Thursday evening. Two fire trucks from each municipality, three ambulances and two water trucks from the county responded to the call.
Chief Kent Boyack of the Price City fire department said the fire started when a chimney from a furnace overheated. The surrounding insulation ignited and the blaze spread from there. Continue reading Inferno at Hiawatha cultural hall burns as firefighters scramble for water →