Keshequa's girls soccer were among the best sports teams I covered in New York state. For two straight years, I followed them to the state playoffs and watched an undefeated team fall in the state bracket rounds. Both years, I was the lone reporter and photographer from my media organization. This content was picked up in the weekly newspaper I managed and two affiliated daily papers.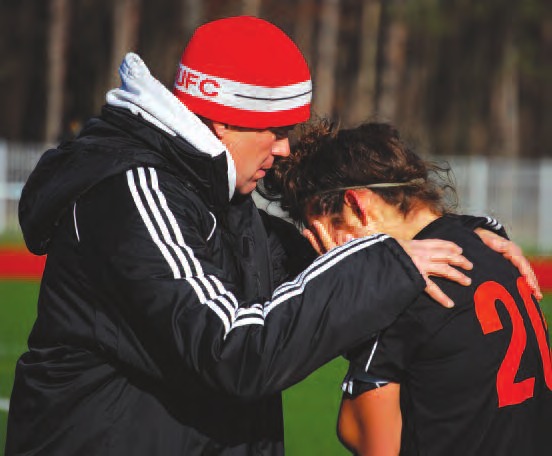 By Les Bowen for Genesee Country Express   |   Nov. 23, 2011   |  
Original source
Keshequa girls soccer's 21-game, season-long, winning streak came to an end in Saturday morning's Class C state semifinals at SUNY Cortland as Friends Academy advanced with a 3-2 win.
Both Keshequa goals came in the first half, with captain and senior Gabrielle DiAngelo first finding the net in the sixth minute. Nine minutes later, the Quakers' Heather Maierle tied it up. With seven minutes left in the first half, Keshequa found themselves down by one for the first time all season when Alexis Toles scored on an assist from Maierle. But the Indians reacted quickly and tied it up 2-2 three minutes before intermission with a goal by sophomore Haley Russell. Continue reading Lady Indians fall in NYS semifinals →