I was invited to the deployment ceremony of a military unit from the area. The challenge once I arrived was finding the local voices within the communities I serve. That piece could have turned out better, but overall I was pleased with the outcome.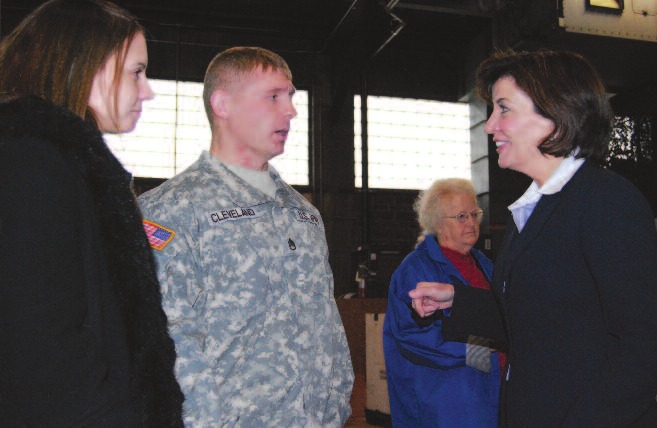 By Les Bowen for Genesee Country Express   |   Feb. 2, 2012   |  
Original source
Seventy-five soldiers, their friends and family joined Saturday afternoon in a departure ceremony at the New York State Armory in Geneseo. New York Army National Guard's Company A, 2nd Battalion, 108th Infantry Regiment.
The group is part of a the full company that heads first to a two-month training in Mississippi before continuing to Kuwait for a one-year tour of duty.
Command Sgt. Maj. David Oliver noted the history of Company A, responding to protect government installations after 9/11 and leading military efforts in New York City in 2004 and 2005, Arizona in 2006 and Afghanistan in 2007. Continue reading Big sendoff: National Guard unit deploys to Kuwait →