The small rural community of Dansville was selected as the kick-off site for a series of public hearings over New York's plan to open the state for hydraulic fracturing.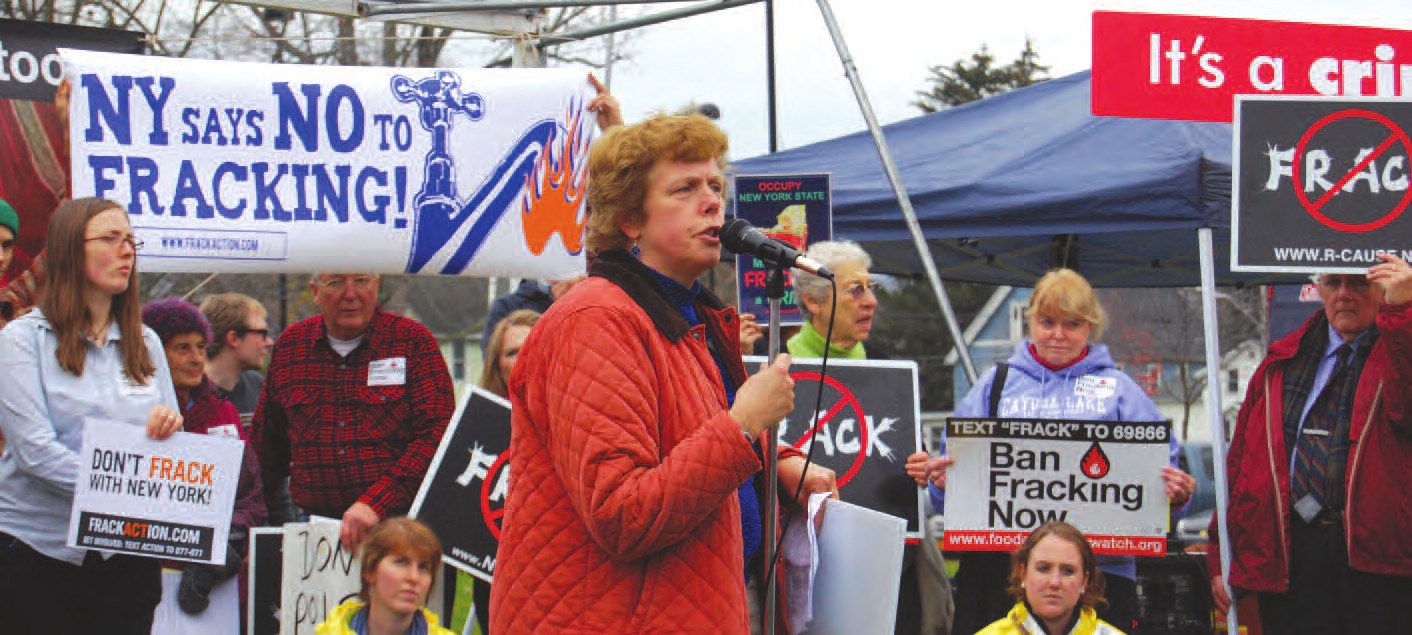 By Les Bowen for Genesee Country Express | Nov. 23, 2011 | Original source
There's not much middle ground when it comes to New Yorkers' views on the possibility of large-scale hydraulic fracturing entering the state, as evidenced in Dansville by people who lined up last Wednesday to comment at the first of four hearings across the state hosted by the state Department of Environmental Conservation.
Some 1,550 people attended the two hearings at Dansville's former middle school; less than one-10th of those spoke at the microphone during three hours in the afternoon and another four hours in the evening.
At question were more than 1,500 pages of regulations drafted by DEC officials to govern hydo-fracturing, a process of drilling into the Marcellus shale, detonating an explosion and using millions of gallons of water mixed with thousands more gallons of various chemicals in an effort to release natural gas trapped within the shale. Continue reading Divergent views clash at Dansville fracking hearings →